THE SEASON OFFICIALLY BEGINS!!!!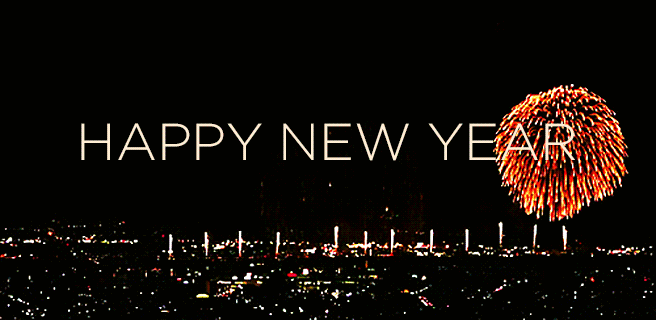 What's up, Special Ed?!
DYM Scholars know that fantasy football season never really starts in NFL Week One. It always takes at least a few weeks for everybody to get warmed up and start really playing fantasy football for real. Every year there are a few common indicators that the fantasy season is starting to really start. We look for certain fantasy behaviors, like Trades and QB streaming, that indicate players are moving beyond their pre-draft mindset. Some years, roster moves are more stagnant early on and we'll just say the season starts with the first DYM League Power Rankings. 
This year, in just 3 short weeks, Special Ed and DYM have checked ALL the boxes and we are now proud to announce that, as of TODAY, the 2019 Special Ed Season has OFFICIALLY BEGUN!!!!
QB STREAMER SEASON!!!!
The most well-known fantasy season commencement event is when someone (usually us) starts streaming QBs. Amazingly, Andy and Matt started undrafted QBs within the first two weeks. But this week's moves were the true bellwethers - the first two DROPPED QBs of the year. Both Brees and Big Ben were dropped, and Doug will jump into the stream with that Danny D. Dimes. Godspeed, gentlemen. 
Doug is in first place and managing his roster like an absolute pro right now. He is normally a guy with a high-tolerance for 0's on the bench. So we have to commend him for shedding both Brees and TY Hilton this week although they are both slated to return in the near future. On the other hand, we don't at all hate the decision to hold AJ Green. Boyd and Ross are both getting it done early. The new-look-Bengals could be the NFLs latest high-volume video-game offense. Perhaps even a poor man's 2018 Buccaneers. Not sure if we'd consider Dalton as a QB streamer just yet, but it's a great situation for Bengal WRs. 
TRADE SEASON!!!!
DOUG gets: Lev Bell & Agholar
ROB gets: Brandin Cooks & TY Hilton 
THIS WAS A GREAT TRADE!!! Even with TY banged up, it's still a good Trade for Rob since he gets better starters for this week and, more importantly, he really only had one good WR before, and could potentially have 3 down the road. Overall, though, we like Doug's side better since its traditionally difficult to trade for a starting RB. 
But take notes, you guys, this is a text-book way to fashion a mutually beneficial trade. Doug is craftily "buying low" on Lev Bell. We saw Bell live in action week one and, much to our chagrin, he can still get it done. But the Jets are down in general without Darnold, and they have an early week 4 bye. Trading guys on their bye week is a great way to tip the scales a bit and get a deal done. Same goes for a questionably injured guy like TY. The real prize for Rob is Cooks, the chance of also getting TY for Agholar is worth the risk. Great job, you guys!!!! 
DOUG WINS!!!!
MATT gets: Austin Ekeler
DYM gets: Miles Sanders
The other trade last night was a rare combination of panic and friend-time considerations on our part. 
We do think Miles Sanders is gonna be real good late in the season, and Ekeler may not, but we're not gonna try to sell this as a sneaky genius move. This was a very quick and very poorly considered trade although it could still be mutually beneficial. 
We don't like what happened to Matt's team any more than he does. It's sad. Hapless teams like that make us all look bad. Now, Matt gets the last week of Beastmode Ekeler, that should be enough to get him a win this week against the Commish. And that's the most important thing, that the Commish loses. That's what we all really want here. So, the way we look at it, we traded Matt the #4 RB as a personal favor to the entire league. You're welcome. 
MATT WINS!!!!
SPECIAL ED POWER RANKINGS!!!!
Every year around week 4 we line up every WR, RB, QB and TE owned in Special Ed and JUDGE THEM. 
Based on performance, reputation, and our own gut instinct, every player is put into one of five self-evident categories: 
SUPERSTAR, STARTER, CANT CUT, INJURED/EXPENDABLE, and INJURED RETURNING 
The DYM POWER METRICS are calculated by dividing the number of superstars on your roster by 7 and number of total starters by 7 (for the 7 starting starting positions in a Special Ed line-up) and adding the two percentages together (so that SUPERSTARS count twice)
The "Injured Returning" designation was added this year to mitigate the impact of early season Hills and Gordons. These guys add .5 to the Starter total. (Shout out to the Commish's bench.)
The distribution of talent around the league is about the same as it was last year. We have almost the same overall number of STARTERS and SUPERSTARS. That's good, since last year the numbers were way up from the year before. The influx of young talent and innovative offenses gave us 75% more SUPERSTARS and 52% more STARTERS in 2018 than 2017 and we are still riding that same wave. This year should have been even better as there are even more young stars breaking out, but that impact was tempered by the rash of early injuries. 
2019 SUPERSTARS:
•    There's a big gap between the #4 and 5 QBs. We were just kidding about Dak last week, we don't have a problem with any of those guys being SUPERSTARS. Dak and Mahomes are both DYM Award winners, Lamar is Our Guy and Russell is Russell. They're all Elite, but that makes 3 more elite QBs than we had last year, and the other positions have suffered correspondingly. 
•    Evan Engram is the only SUPERSTAR TE. Kelce needs to score more TDs. 
•    We are only naming 4 SUPERSTAR WRs and Hopkins is really just there on reputation. 
•    Likewise, 5 SUPERSTAR RBs is not a lot, and that includes Zeke who hasn't really earned it yet this year either. 
#1: PAULS AWESOME TEAM (468.32 pts. 2nd place)
We still believe Dalvin is an injury waiting to happen. But DK and Ralph McLaurin are amazing pick-ups that could be SUPERSTARS in the next year or two. 
#2: ALVIN & THE SHITMUNKS (450.4 pts. 3rd place)
Are the Cowboys really the best team in the NFC? Please tell me the Cowboys aren't the best team in the NFC. 
#3: DEFEND YOUR MOVES (419.36 pts. 4th place)
It's becoming an annual tradition for us to swing a trade that makes us worse on paper right before POWER RANKINGS come out. We used to always over-rate our own players in this, so getting rid of one of my best players on my actual fantasy roster helps make the POWER RANKING more accurate overall.
#4: HO...HO...HO (352.84 pts. 1st place)
Just want to say, once again, great job this week, Doug. You're killin it out there. 
#5: BRING IT ON HOME (355.36 pts. 6th place)
It's a proud day for us here at DYM. We've been Keenan Allen guys since his rookie year and we are just thrilled to see him finally ascend to true SUPERSTAR status. We are slightly surprised that Kyler Murray hasn't emerged as this team's starter yet, but it's coming. We're not at all surprised to see Sony Michel on this team's bench. That guy has literally no cartilage in his knees.  
#6: SAQUONS HEISMAN (299.26 pts. 9th place)
We just heard Antonio Brown is un-retiring, so you can pencil him back in as a "cant cut" but that doesn't add any points to the POWER METRICS.
#7: POLK HIGH PANTHERS (312 pts. 10th place)
Can't believe we didn't get one of those TE's in the Ekeler deal. smh. 
#8: TEAM MEH (334.06 pts. 7th place)
So much for the "run it back" strategy. Ha!! This team was #1 with a BULLET this time last year. But the times they have a-changed. 
Probably no one realized what an integral part of this team Big Ben was. Even when he wasn't a fantasy starter, Ben has provided a stabilizing veteran presence in the Team Meh locker room. Mike Stanley is an OG Special Ed member and a perennial playoff contender. But he hasn't made the playoffs without Big Ben since 2014. This could be his greatest test yet. 
#9: PICKLE RICKS!! (309.74 pts. 5th place)
Green Bay need to trade Geronimo Allison. (Maybe to the Jets?) LeFleur's Packers can't support 3 WRs. Geronimo's killing MVS and not helping anyone there in Green Bay. 
#10: SHARON ERTZ (305.46 pts. 8th place)
The Big Trade didn't make Rob's team better overall, but it was a good "Win Now" move for him, Cooks has a great matchup, and Bell is on bye this week anyway. The trade could look even better down the road if LeVeon implodes and TY isn't hurt too badly.