SPECIAL ED 10th* ANNIVERSARY
WEEK 10 SPECIAL!!!!!!!!!
What's up Special Ed?!?!?!?!?!?!?!?!?!?!
This the tenth week of the tenth season of this ten-team fantasy league.
It's an auspicious occasion. So much so, that it's got us a bit verklempt.
We've just been having a hard time putting the pen to the paper this week. It feels like we're writing a wedding toast right now. Not that there's any shortage of potential "content" out here, but none of it feels right for such a momentous week.
So like the drunk, best men that we are, we'll just grab this mic here and kick off this league's 10th anniversary celebration with -
The Other League Update!!!!!
We know you're all here for Special Ed content, but trust us. You guys are gonna love this story.
The last couple weeks in the Saw Jaw Stumble XIV have been a doosey unlike any other.
This is my brother's league where we co-manage a team with the Commish. A lot of you guys know the guys in this league (team names only below, we'll decode it for y'all in the text chain), so you won't be surprised there's always a very high-key energy in those guys' text chain. But last week Special Ed The Team threw a propane tank on that smoldering tire-fire of a league.
We know the whole zeitgeist is triggered when Sox busts out the old Hitler meme videos:
It's LIT right now, as the kids would say. But how did we get here?
Well, it really all goes back to draft night: Doc Leeds TANKED the draft.
We know he was paid off, not 100% sure by whom, but we have theories. The draft tank was subtle, just decent enough to seem reasonable. But it did not escape the eagle-eyed gaze of Special Ed The Team.
Apologies to any of you guys who drafted these players, but these were ALL the wrong picks. We knew it at the time, and it's obviously true now.
Just for context - Doc Leeds is very good at fantasy football. He makes the playoffs every year. He won B2B chips in 2016 and '17, followed by a 3rd place finish in 2018. But then last year, out of nowhere, he lost to the perennially worst player in the league in the playoffs, which everybody was already kinda looking at sideways. Plus the fact that he bullied half of this league back in High School gave our little conspiracy theory a built-in audience. So we called him out, and everybody had a good laugh.
Ever since then, The Commish has been relentlessly harassing Doc. Talkin bout daily, unprompted shit talk. For weeks everybody in that league woke up to our dear Commish's 4:00am ball busting. It even wore us down after a while, to be honest.
As luck would have it, we weren't matched up with Doc until week 9, so we're talking about a 2 month long MARATHON of shit talking. Doc's last nerve snapped around 9:00am last Monday morning. We sent a screen-cap of a $36 DraftKings win from the week before and he says:
Love how this is "a gentleman's bet". Goddamn maniacs.
As we all know, The Commish has a tendency to go completely nocturnal if he doesn't have much to do during the day. The problem is our squad's got a bunch of injuries, so the afternoon practice reports were extra crucial. So we (I) get up in there and start banging moves all day Wednesday, and Commish isn't answering any of my texts. Which is fine, we don't mind doing it, but Doc had Aaron Rodgers on Thursday night (4 TDs 👍), so we were a little perturbed when Commish slept through the WHOLE FUCKING GAME too.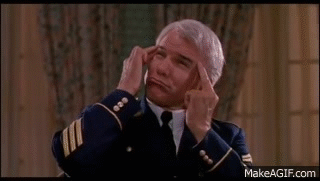 See that's the difference between a co-manager and a TEAMMATE. That motherfucker left us to fend for ourselves in that fucking Thursday night snake pit. Unreal.
So. It was a tough weekend - we lashed out at our love-ones and refused to let ourselves enjoy our other two fantasy wins, nor the Bills drubbing of the Seahawks - all because we lost to that GODDAMN Leeds.
Of course the story doesn't quite end there. -- The Commish tried to apologize on Monday and we said something to the effect of "We woulda won if we had Diggs."
See, back in September we had a deal in place with the most maniacal of all this league's maniacs, Murder Ink (Sox's brother). We had agreed to trade Stephon Diggs for Ekeler, like two days before he got hurt, but Chris vetoed it. We had never gotten over that; thought about it almost every day, actually.
That is until this past Tuesday, just when we were about DONE talking to The Commish, we heard that hotline phone ringing off the hook. Guess who was on the line -- That's right, the prodigal Diggs Owner himself, Murder Ink.
As he often does on a Tuesday afternoon, Murder was calling around the whole league trying to find some blow. (Again, goddamn maniacs.)
At first we were like "nah. Can't help ya." But then he goes "c'moooon man, hook me up, I'll trade you Dalvin Cook."
And we said "WORD?"
But also -
It ended up being a pretty cromulent deal. We gave Ink our 2 favorite guys, DK Metcalf and Johnathan Taylor, for Dalvin Cook and Tee Higgins. We told Ink that Commish was gonna piss himself if we gave away DK - and we were right, he did piss himself pretty bad - but no veto this time - and we got it done.
Goddamn what a week.
I keep saying that being in 3 leagues feels like too much. But sometimes, The Saw Jaw is just too much all on it's own.
We had wanted to say that we just had "the most crazy week of fantasy football ever", but that really doesn't do it justice.
The epilogue is we did actually jump back in to their text chain yesterday to tell 'em about how the Ghost of Kobe is gonna help the Rams win the Super Bowl. We realized right away we should have been saving those kinds of screwball takes for DYM, but it went over surprisingly well over there as well.