DUMPSTER DIVER OF THE WEEK:
JEDI LOLA BUNNY (

8 MOVES)!!!!!!!
PICKUP OF THE WEEK:

JD McKISSIC!!!!!!


WHATS UP SPECIAL ED?!?!?!?
Bye weeks and injuries are hitting hard for an unlucky few teams every week. This week 24 moves were made in Special Ed. That's not bad, considering only 8 teams made moves. But 1/3 of all moves this week were made by yours truly, TEAM DYM!! LETS GO!!!!!!! No trades yet this week, but there were a couple of BIG NAME DROPS!!!!! Three "starting RBs" - Melvin Gordon, Michael Carter, and Eli Mitchell - and Two "keeper" QBs - Lance and Fields. Plus former DYM Legend Will Fuller got dropped for Ernest P Worrell (great move!), and perhaps the most ignoble of all drops this season - Allen Robinson dropped for Darnell Mooney.
BAM!!
This move felt GREAT but it wasn't just a spite drop - Mooney has scored more fantasy points than A-Rob in almost every game this year, and they have the same number of TDs (1). He's got more catches and more yards, and we think it's sustainable. All across the NFL this year we're seeing a deep-play-receiver renaissance: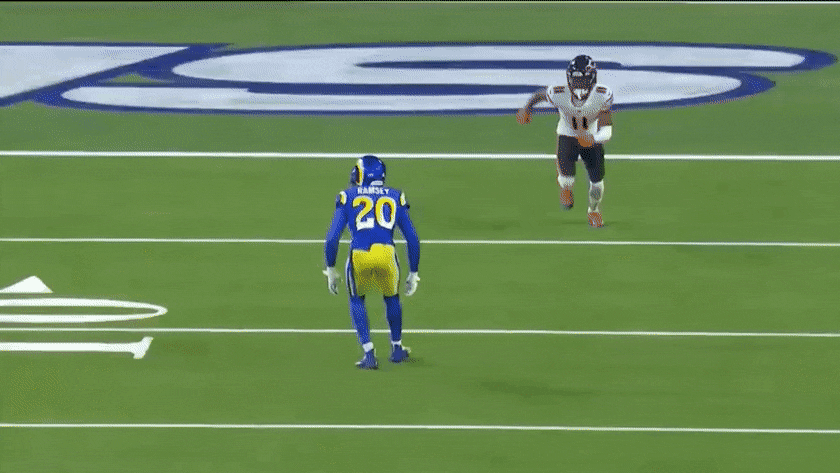 Mooney is better than A-Rob.

Emmanuel Sanders is better than Diggs

Mike Williams is better than Keenan Allen

Jamar Chase is waaay better than Boyd and Higgins

Hollywood Brown is a top 5 WR

Brandin Cooks is top 20 and he doesn't even have a quarterback!
Passing volume and passing efficiency have been rising in the NFL for some time, this isn't news. But every few years there's a new beneficiary of this rising tide. First it was slot receivers, then pass-catching RBs. Now DYM has identified the next phase in NFL passing offense: In the new era air yards is king.
It used to be that the slot receiver was the most reliable source of PPR fantasy points. The "big play" receivers like Desean Jackson were "boom-or-bust" in fantasy. All their yardage and TDs were gonna come on a few big plays and we were never really sure when the big play was gonna be. This year Hollywood Brown has a 20+ yard reception in every game, and it's a pretty safe bet he's gonna get one in every game where him and Lamar are healthy.
Last year there were 40 WRs with an ADOT of at least 12yds, only 5 of them got more than 100 targets on the season.
This year through 6 weeks there are 46 WRs with a 12+ ADOT, and SIXTEEN (16) of them are on pace for 100 targets (37 targets through 6 weeks). Five of the top six WRs in this fantasy league are in that cohort. Last year Tyreek Hill was the only top 6 WR with an ADOT over 12yds.
So Team DYM is loading up on these home-run hitters right now - even dusty-ass AJ Green's still got an 11.7 ADOT right now, so fuck it.
But the pickup of the week is JD McKissic - and just not because he has a solid floor for touches now with Gibson nursing a bad shank.
When we picked him up on Sunday it was the first time we noticed he has a BATMAN TATTOO!!!!! Fuck yea, my dude!!!
The DYM editor in chief is a long-time Batman tattoo haver from way back. We prefer the rounded-style logo from Batman The Animated Series, but we definitely respect the Christian Bale logo tattoo since it's the go-to for porn stars and other goth millennials.
WHOS HOT?!?!?!?
You know who it is. ITS ME BITCHES!!!
FOOD BEEF VI: BURGERS!!!!!!!
This Week - RIVER GRILLE!!!!!!!
River Grille is the shit. DYM Scholars will recall River Grille was a finalist in the 2017 Food Beef Wing Tour. RG will be a stop on nearly every Food Beef tour that they qualify for 'cause of that one time we were there with The Commish in 2013 and Rex Ryan came through for lunch (Jets were on bye). 2013 was the beginning of the skinny-Rex era but still we know Rex would never fuck with anything less than the very best bar food. So whether its wings, burgers, draft beers, or bathroom cocaine - River Grille is always gonna make the list.
Right now there's a ramshackle DIY outdoor bar at River that takes up 3/4 of the already way-too-small parking lot. This place gets packed, so people must be parking three blocks away at night. We're not looking fo